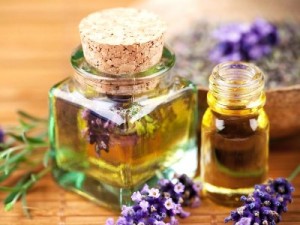 Have you ever thought about the benefits of essential oils? A few drops in your homemade face mask or combined with a blend of base oils suitable for your skin type will give you that spa feeling right at home.
When you are mixing your treatment, always keep the golden rule in mind. Never use more than 16-20 drops of essential oil per each 100 ml of Base oil. We have created a list of base and essential oils that can work best based on your skin type.
Let us know how your Spa at home goes, we would love to hear your comments. Also feel free to ask us questions about this post, or about any of our Natural Skin Care Products.
 Base Oils

 Essential Oils

Normal Skin

 Jojoba Oil
Sesame Oil
Pomegranate Oil

Rose Geranium
Roman Chamomile
Fennel
Lavendar
Patchouli
Rose
Sandlewood

Combination Skin

Jojoba Oil
Hemp Oil
Pomegranate Oil

Rosewood
Ylang-Ylang
Rose Geranium

Oily Skin

Melon Seed Oil
Hemp Oil
Sunflower Seed Oil
Evening Primrose Oil

Cederwood
Bergamat
Rose Geranium
Clary Sage
Lemon
Cypress
Frankinsense
Juniper Vetivert
Grapefruit
Lavender

Dry Skin

Cocoa Butter
Rose Hip Oil
Jojoba Oil
Coconut Oil
Sesame Oil
Hemp Oil
Pomegranate Oil

Rose Geranium
Hyssop
Patchouli
Roman Chamomile
Sandlewood
Ylang-Ylang

Sensitive Skin

Rose Hip Oil
Jojoba Oil
Calendula Oil
Olive Oil
Melon Seed Oil

Chamomile
Rose
Neroli
Lavender
Sandlewood

Mature Skin

Grapeseed Oil
Apricot Oil
Rose Hip Oil
Jojoba Oil
Pomegranate Oil
Sesame Oil

Frankinsense
Rose Geranium
Myrrh
Rose
Neroli
Palmarosa

Ance

Evening Primrose Oil
Hemp Seed Oil
Melon Seed Oil
Pomegranate Oil

Tea Tree
Manula
Lavender
Thyme
Grapefruit
Bergamat
Vetiver
Juniper
Lemongrass
German & Roman Chamomile
Cederwood
Palmarosa

Rosacea

Evening Primrose
Rose Hip Oil

German Chamomile
Rosewood
Rose Geranium

Eczema

Evening Primrose Oil
Hemp Seed Oil
Avocado Seed Oil
Pomegranate Oil

German & Roman Chamomile
Lavender
Helichrysum
Rose Geranium
Sandlewood